With $9MM in Series A, Anvyl builds the future of supply chain
The future of supply chain just got optimized.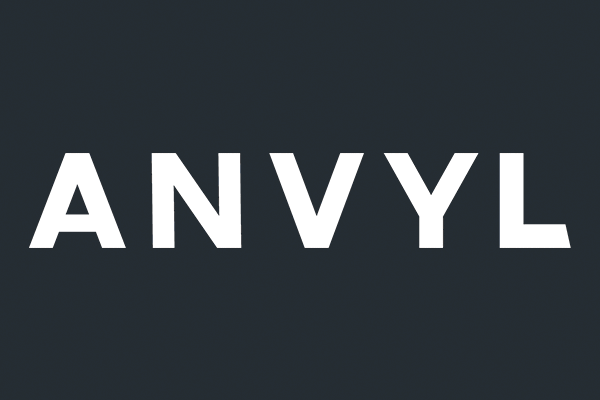 At Anvyl, we believe the supply chain for tomorrow's leading brands has to be transparent, agile, and cost-effective. It is time for the supply chain industry to claim back hours in their days, in the form of productivity and better workflow. The results will enable supply chain employees to focus on other growth initiatives within the business while cutting even more costs across the production life cycle. Today, we are proud to announce $9.3 million in a Series A fundraising round to drive this mission. Led by Redpoint Ventures, with participation from existing investor First Round Capital and Company Ventures, today's investment brings Anvyl's total amount of funding to $11.8 million.
Supply chains operate as they have for decades. With our fundraising round, Anvyl can lead the way in designing them for the future. Since our beginning in 2017, the Anvyl team has lived and breathed the challenges of supply chain. Working closely with our early brand partners, we have been able to grow and evolve not only as a company but also as a software solution. We truly understand the issues brands are facing within their supply chains, and we are building software specifically designed to solve their challenges.
Software solutions today typically solve one specific pain point for an outdated function. Because of the nature of global supply chains, this is no longer enough. Brands today need a comprehensive software solution that manages the entirety of a physical product's end-to-end production.
As our founder Rodney Manzo said, "As both digitally native, and long-standing brands build consumer momentum for products like cosmetics and beauty, household goods, apparel, and more, those that don't show the same maniacal focus on production and delivery as they do customer brand experience, will be at a distinct disadvantage."
The Anvyl team understands that an effectively managed supply chain is the competitive advantage of the future, and our success in capitalizing on a $12.2 billion supply chain software industry proves this. With a 13.9% year-over-year increase, our future has never been brighter.
Anvyl is building something truly innovative – a fully integrated Production Hub designed to change the way supply chain managers work and operate in a globalized world. Our access to Production and Logistics Visibility gives brands a snapshot of every product milestone and ETA. New SKU and Order Management technologies offer details down to each part, supplier and itemized cost. Sourcing has never been easier with our new highly vetted pool of world-class, eco-friendly suppliers.
Our integration with freight forwarders brings the supply chain end-to-end, ensuring that your products are delivered to customers on time and with the efficiency modern consumers have come to expect.
But this is only the beginning. With our funding, we will be hiring world-class talent across engineering, marketing, as well as expanding our consumer goods and DTC base. We now find ourselves in a place where we can see and experience problems first hand, identify ways to do it easier and better, and have the resources available to quickly conceptualize solutions and begin hands-on testing and building with our partners. And we have the funds to back up this vision.
None of this would be possible without our early adopters and brand partners who guided our hand along the way with feedback, support, and patience. A special thank you for all of your support.
We'd also like to extend a thank you to our investors and friends who believed in our vision for a brighter future of supply chain management. Your belief and conviction has inspired us and led us to where we find ourselves today.
And to the entire Anvyl team – you are the all-stars of the supply chain world. Your commitment to our product and platform has been indelible and will continue to push us forward as we grow and evolve our platform.
We are proud of the new technologies we have built and the innovations we have brought to the supply chain to date. We hope you will join us on our journey to more success.
Sincerely,
The Anvyl Team
Learn more about our new Anvyl Production hub and start optimizing your supply chain>>
Take Control of Your Production Process
Anvyl provides a central source of truth for all your order information, and helps you manage your supplier relationships. All in one simple platform.